Fire Fighting

Hide map

137, Solonos str, Kallithea, Greece, 176 75
Marine Plus, with its established company Marine Plus Safety, as well as its worldwide associates,  has a network of reliable Workshops in about 150 locations providing the following services on a 24/7 basis:ON BOARD INSPECTIONS / REPAIRS / CERTIFICA ...
Read More...

Walker Martinez #418, Puerto Varas, Valparaiso, Chile
Professional Ship Supply in the Chilean Coast. We offer wide range of products and services.We provide annual service and certification of your fire safety equipment on any flag vessel, and according to the regulations set forth by your flag and class soc ...
Read More...

Valletta Road, Qormi, Malta, QRM3616
Antifire Safety & Security is a company that will specialize in the supply and maintenance of Fire & Safety Equipment for the Marine industry.We have been established in June 2011 but backed with over 20 years of experience in this line of busines ...
Read More...

4/118 Asquith Avenue, Mount Albert, Auckland, New Zealand, 1025
Safety Equipment. We specialize in all marine safety equipment commercial survey and laisure. Safety at Sea runs a fully approved Service Station catering for all marine safety products. Our service department is regularly audited by independent agencies ...
Read More...

57 Anapafseos str., Piraeus, Greece, 18648
Benemar Co is a marine technical bureau which has been established in Pireaus in 1989. Our aim is to offer high quality level of services.The continuous development, organization, the consequense of its personnel and the quality of services has led our co ...
Read More...

Evliya Çelebi Mah, Tuzla, Istanbul, Turkey
Based in the port of Tuzla, ALTANLAR provides services on lifeboat & davit & winch and launching appliances, fire fighting & life saving equipments, liferafts, Cargo gear & load test and lab services in Turkey ports and worldwide, via our ...
Read More...

Antipiros Doo is specialized and authorized for servicing of firefighting systems and appliances as well as safety equipment for land and sea use.Also, we are registered for safety valves inspection according to the standard HRN EN 17025 and calibration o ...
Read More...

165 3rd Str, East, Walvis Bay, Namibia
Benguella Enterprises (Pty) Ltd specializes in the following:Fire fighting equipment and systems, Inflatable liferafts, Marine hardware and safety equipment, Medical Oxygen refilling, Services and supplies of fire fighting breathing apparatusDSB, Survitec ...
Read More...

Mykinesgøta 6, TORSHAVN, FAROE ISLANDS
Safety Equipment.We service and sell life-savings equipment firefighting equipment and diving equipment.

28474 Westinghouse Place, VALENCIA, USA, CA 91355
Safety Equipment. Wireless Personnel Monitoring & Hazard Alarming Two-Way Voice Communication Full Reporting & Data Logging and Wireless Telemetry when connected to a portable sensor/detector(Gas Radiation Heat-stress Biological etc.).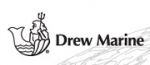 12 Zefirou, Piraeus, Greece, 175 64
Drew Marine is a global leader providing technical solutions and services to the marine industry with a comprehensive line of advanced marine chemicals, and equipment. Supported by a worldwide network of service engineers, and global supply chain deliveri ...
Read More...

663 Kakoi, HAWAII, HONOLULU, USA, HI 96819
Safety equipment.To provide quality approved liferaft inspection services to commercial and leisure vessels and to supply the safety equipment needs of vessel operators in the Hawaiian Islands and Pacific Region. Liferaft supply & rental. Authorized ...
Read More...